About ArtVitae.com

Infrastructure:
Artvitae is the most complete Artists portfolio and curriculum vitae service anywhere. No other site combines portfolios, curriculum vitaes, a qualitative rating system, and a searchable artworks database, offered in five major world languages.

Our content is stored on a state-of-the-art high capacity, broadband server ensuring high speed delivery to the World Wide Web.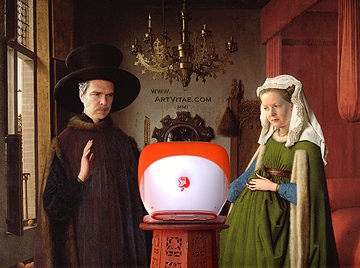 "Great Art Is Where You Find It"



Publicity:
Artvitae.com is listed in hundreds of search engines around the world, including all the major players (ie. Yahoo, AOL, MSN, Lycos, AltaVista, etc.).

We have recieved favourable reviews from the internet industry including Just35.com and Yahoo.com.

We also advertise in print worldwide including Circa, Art Review, STart, Art Bulletin, and ArtNews.

Phlilosophy:
We believe in an effective and efficient, no-frills approach to web design. The primary import of the ArtVitae site is the promotion of our member artists and their artworks. Unlike too many other sites, we have conscienciously striven to ensure that content and functionality are not smothered by over-exuberant web design.

Personnel:
ArtVitae is based and operated from offices in New York City and the Barrony of Iffa and Offa, County Tipperary, South Riding, Republic of Ireland. Cumulative years of experience of our staff total: 30 years in the Fine Arts; 20 years in Computer Programming; 5 years in Internet Design; and 50+ years in general business office skills.

Powered by LoyerTCG.